Even freight brokers that have been in the industry for years, are constantly looking for new clients. Your freight brokers course includes a database that can not be downloaded anyplace else! We have organized and updated all of our transportation data collected over the past 5 years to help new and experienced freight brokers reach out to thousands of new clients. Now updated with 2014 new leads, the freight brokers training course includes a database of over 1 Million Shippers, Manufactures, Brokers and Owner Operators / Carriers with contact information and over 1 Million USDOT Motor Carrier Profiles.
Database Includes:
350,000 Transportation Contacts
1 Million USDOT Motor Carrier Profies (USA, Canada & Mexico)
Searchable by Company name, full address, website, phone, and sub industry SIC Code
Excel files are divided by State, then by Carrier, Brokers, Shippers
Phone verified and updated for 2011 new business contacts
1,500 Verified Brokers Contacts – Included MC#, Insurance Carrier and Email Address
Transportation SIC Code 4789-77
Transportation-schools SIC Code 4151-01
Transportation-trucking SIC Code 4213-03
Transportation Authorities SIC Code 9621-07
Transportation Consultants SIC Code 4731-01
Transportation Equipment & Supply SIC Code 5088-98
Transportation Lines SIC Code 4731-12
Transportation Services SIC Code 4119-14
Transportation Equipment-leasing SIC Code 4789-09
Transportation Sharing Service SIC Code 4119-13
Courier & Delivery Service SIC Code 4215 – 4212
Downloadable excel files. Must have Excel to access data.
Transportation Directory is Included FREE when you purchase the Freight Brokers Training Course Package.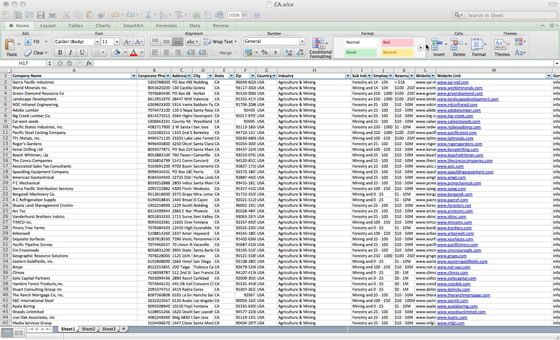 We have done all the hard work for you. We have sorted, organized and verified over 350,000 contacts. All files are in excel format and are broken in to manageable downloadable sizes no more than 30MB per file. The files are in Excel format to so they can be easily formatted, filtered, sorted and converted to many other document types to help market your services to new clients. Each state has its own excel file broken down into categories. We have setup the files this way for easy downloading and the ability to only use the states you need. Other data companies charge thousands of dollars for company profiles and their only for one type of category or a particular industry and may even be state specific. Our transportation database combines all of the major categories like manufactures, computer & electronics, agricultural as well as non shipper categories such as brokers and carriers, truck stops, trailer repairs shops into a sortable excel format and organized by states. Other Database companies charge double the price and are not specifically transportation related. Feel free to look at our competitors who sell contact database, we feel confident that you will find our database package at a reasonable price and of better value and quality of contacts for your needs!
Owner Operator Database
We have two separate database files for carriers. One is for company, team and solo drivers and the other is Carriers. The owner operator database includes and updated USDOT Motor Carrier Owner Operator database of not only US owner operators but Mexico and Canada motor carriers and owner operator drivers. Profiles include DBA Name, address, phone & fax, email (when supplied), number of trucks, USDOT#, Permit Types and more! We have verified contact information also including drivers past 4 year work history, driving record, endorsements, driving preference and hauling experience. Click for more info on Carrier Database Click for more info on Truck Driver / Owner Operator Database
Shipper Database

The shipper / manufacture database includes profiles not just in the USA but Mexico and Canada as well. Updated to 2011 with correct email, website and contact information. We accept no liability for the accuracy of the database information.