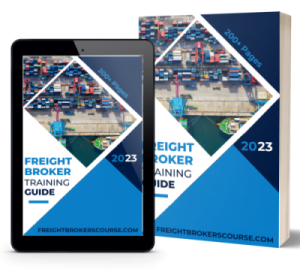 Congratulations on taking the first step to become a Freight Broker or Agent! There is no better time than Now to become a Freight Broker or Agent! Due to the fact that the Industry is growing Every day! We will do everything to make sure you are successful, our Student support is always available! If you have any questions, click the chat icon in the banner above and we will help you out! Your success is our success!
Course Content
Total learning:

37 lessons

/ 4 quizzes
Time:

1000 weeks
Next Steps

Congrats you Finished Your Training! Now Whats Next?!

Upgrades! Buy Now Save Later

Some Products To Help You Along The Way!