Box Truck Training Course Advanced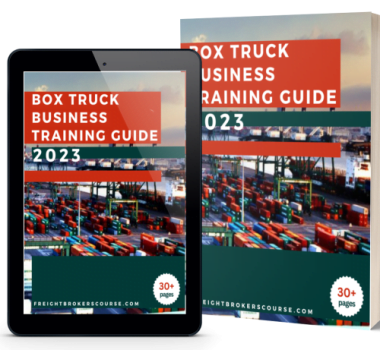 Congratulations on taking the first step to become a Box Truck Carrier! We are always looking for ways to help our students expand their business so we have used our expertise from our success in the Freight Broker Training Industry and Freight Dispatcher Training Industry to provide the same quality, value and support to aspiring Box Truck Carriers! There is no better time than Now to become a Box Truck Carrier! Due to the fact that the Industry is growing Every day! Especially with all the options to find loads like Amazon Relay! We will do everything to make sure you are successful, our Student support is always available even after your training is done!
Package Includes
💻Training Through Our Learning Management System!
💻Agreement & Contract forms in word docs. 
💻Chapter Test & Certificate of Completion 
❌550,000+ Transportation Directory
❌Hard Copy – We will mail you printed a training guide
❌Social Marketing Leads Over 500+ LinkedIn & Facebook Email Contacts. Unlimited Updates
❌Audio Recorded Box Truck Business Training Guide