Owner Operator CDL Database List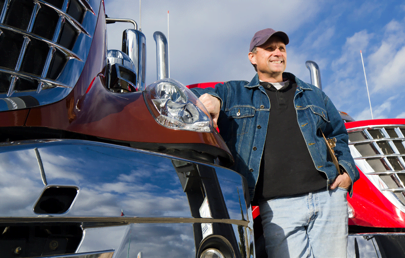 Our owner operator database is different from our transportation database. The owner operator database consists of over 150,000 applications submitted by owner operators student drivers and Company drivers. These CDL applications have the drivers last four year work history including other important information such as endorsements, driving region preference, experience, team and solo driving preference as well as contact information including drivers license, date of birth driving class and e-mail and phone number contact information.
This database is great for truck driver recruiters looking to fill their fleet with qualified drivers that match their hiring qualifications. This valuable information is not available for download like the rest of our database packages. This data is provided with a special login access on our truck driver recruiting site CDLApps.com. There is a small monthly fee to access this information.
Types of Equipment
Solos, Teams Lease Purchase Drivers
Trucks/Tractors
Trailers – Dry Van, Flatbed Reefer..etc
Truck Drivers by Age, Region and Equipment Trailer Experience
Email list for Marketing to Truck Drivers and CDL Owner Operators
Call 888-852-4238 For Current Pricing
Nearly all trucking companies are in need of quality hires to fill their sitting fleets. You can't make money if the rig is sitting still in the yard. You need truck drivers with experience – of all kinds like OTR, Hazmat, tanker, van, reefer, or flatbed – just to name a few. The optimal candidate would have more than enough driving experience with minimal moving violations and accidents. The better the trucking history the potential employee has increases the likelihood that driver will save you money on insurance and make you money regularly.
Recruiting is a numbers game. You need as many qualified contacts calling you and emailing you asking for your info. Our clients see incoming leads from drivers that match their hiring criteria because our system filters every lead. Imagine if you had phone calls coming in not just from driver, but from truck drivers matching your hiring requirements. How much easier would your job be to find a truck driver? This is exactly what our patrons see regularly. If you've got trucking openings that need to be filled, contact us so we can help your recruiting ventures. Search by lifestyle, age, income, home value, net worth, and many other selections to find your best prospects.