The most important job for any broker, owner-operator, or small fleet owner is finding the best-paying freight loads to haul. For many, this task is the most difficult part of owning a trucking company. Unfortunately, many truckers and owner-operators go out of business because they don't know how to find good loads.
Don't make this mistake
Most new truckers make the mistake of getting loads by relying solely on load boards or by jumping from broker to broker. While some load boards can help you if you are just getting started, they usually provide low-paying loads. And most seasoned owner-operators will tell you that jumping from broker to broker won't help grow your trucking company either and is a road to nowhere.
What type of client do you want?
Before you start looking for high-paying loads, define the type of client you want. Many owner-operators skip this step – assuming that it is unnecessary. They know a good load or client when they see one, so why bother writing it down?
Knowing your target client gives you a clear perspective on what you want. More importantly, it helps you develop a plan to find them. This step is critical and takes only a few minutes.
Here is how some truckers define their ideal client. Obviously, add or remove items to suit your needs:
A large, established shipper
Pays well
Pays on time
Has a good reputation
Gives you loads regularly
Provides shipments that match the lanes you want to drive
Obviously, no client is ever truly perfect, but you should be able to find clients who are very good. And that is how you grow a trucking company and make it successful in the long term.
How to find shippers who pay well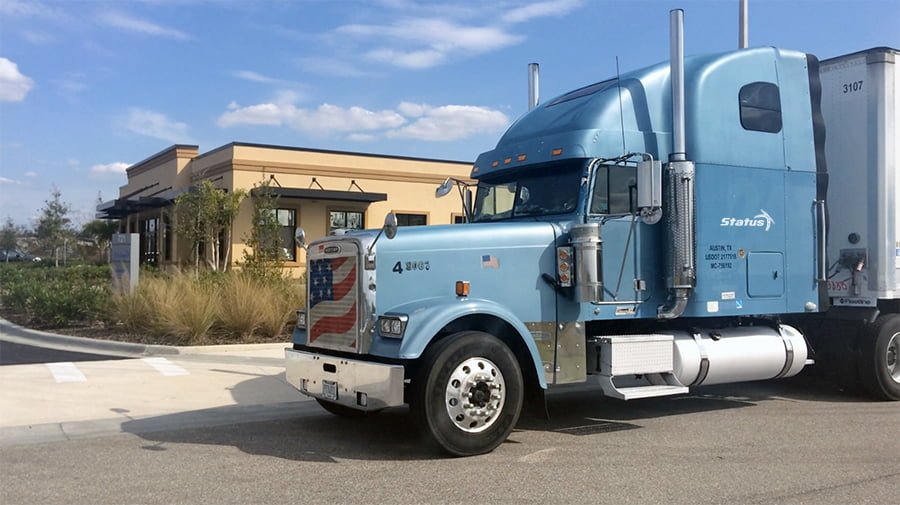 Now that you know who your perfect shipper is, you need to find them. One tried-and-true way is to look for clients through industry associations with local chapters in your area. By the way, we are not talking about trucking associations. There are no clients there – only competitors.
We are referring to industry associations that your ideal clients belong to. That is where your business growth can come from.
For example, if you are interested in getting potential retail store clients, find a local association of retailers and see if you can join them. Here is another example. A lot of trucking companies haul cars. If you want to move cars, you should explore joining organizations that represent auto dealerships.
You get the point. Almost every industry has an association. You don't need to focus on the common industries either – take some time and examine which local industries could use your services and are underserved. Focus on those!
While many industry associations allow only companies that work in their industry to join, many allow for "corporate" or "related industry" members. That is your way in. This will allow you to meet their members and see if you can help them meet their transportation needs.
One last point. Many industries organizations have publicly available membership lists that include names, contact numbers, and email addresses. These lists are also great ways to build a prospect list. Use them very carefully and be professional.
Once you have the list of prospects, the real work begins.
Now it's time to do what most of your competition hates doing: you have to sell. Period. There is no other way around it. Call prospective clients and speak to the person in charge of shipping. Try to set up a meeting. If that attempt fails, send them a letter. Your objective is to determine how they select the carriers they work with and get on that list.
Simple? Yes. Easy? Not a chance. But here is why you have a good chance of success: while your competitors are chasing loads using load boards, you are doing the hard work and securing prime clients to give you high-paying freight loads. Source:https://www.comcapfactoring.com/
15% OFF  Packages above Basic.