A freight broker is a key employee in the logistics operation of any company doing a significant portion of their business in shipping and delivery. The broker typically uses a variety of computer software to help he or she efficiently schedule freight deliveries and pickups. He or she helps ensure that personnel and fleet vehicles and equipment are adequate to handle these needs and also has strong organizational skills to ensure that specialized cargo is correctly matched to the proper shipping containers and vehicles.
Skills Needed:
A freight broker must have strong computer skills and will typically spend much of his or her time working to dispatch freight delivery or pickup personnel based on a matching area, vehicle, and cargo type. The broker also will typically receive generated reports that tell him or her how efficient the logistics decisions and scheduling have been over a period, and the broker will be expected to adjust as necessary. With many companies, the freight broker also is essential to generating revenue and controlling costs. The broker is expected to help build a portfolio of commercial shipping clients who will contract their work out to the company. Additionally, many freight companies may use their freight brokers to help establish mutual business relations and shipping contracts with other companies who may operate in different service areas. The freight broker should have excellent communication skills and be able to quickly establish rate quotes and be able to analyze connecting quotes from subcontractors as necessary.
Requirements:
To work as a freight broker, many larger companies will look for candidates who have an undergraduate degree in some sort of logistics-based business discipline. Smaller companies may prefer persons with more practical experience for this field. Freight brokers typically work in a shipping or warehouse office. Most brokers work regular business hours, but some will be called upon for shift work that may involve evening, overnight, and weekend hours.
Freight Broker Tasks:
Develop and maintain strong relationships with current and prospective clients.
Arrange for freight transportation using internal systems.
Build relationships with an existing carrier database.
Rate loads for current and prospective clients.
Cultivate new business and manage existing accounts.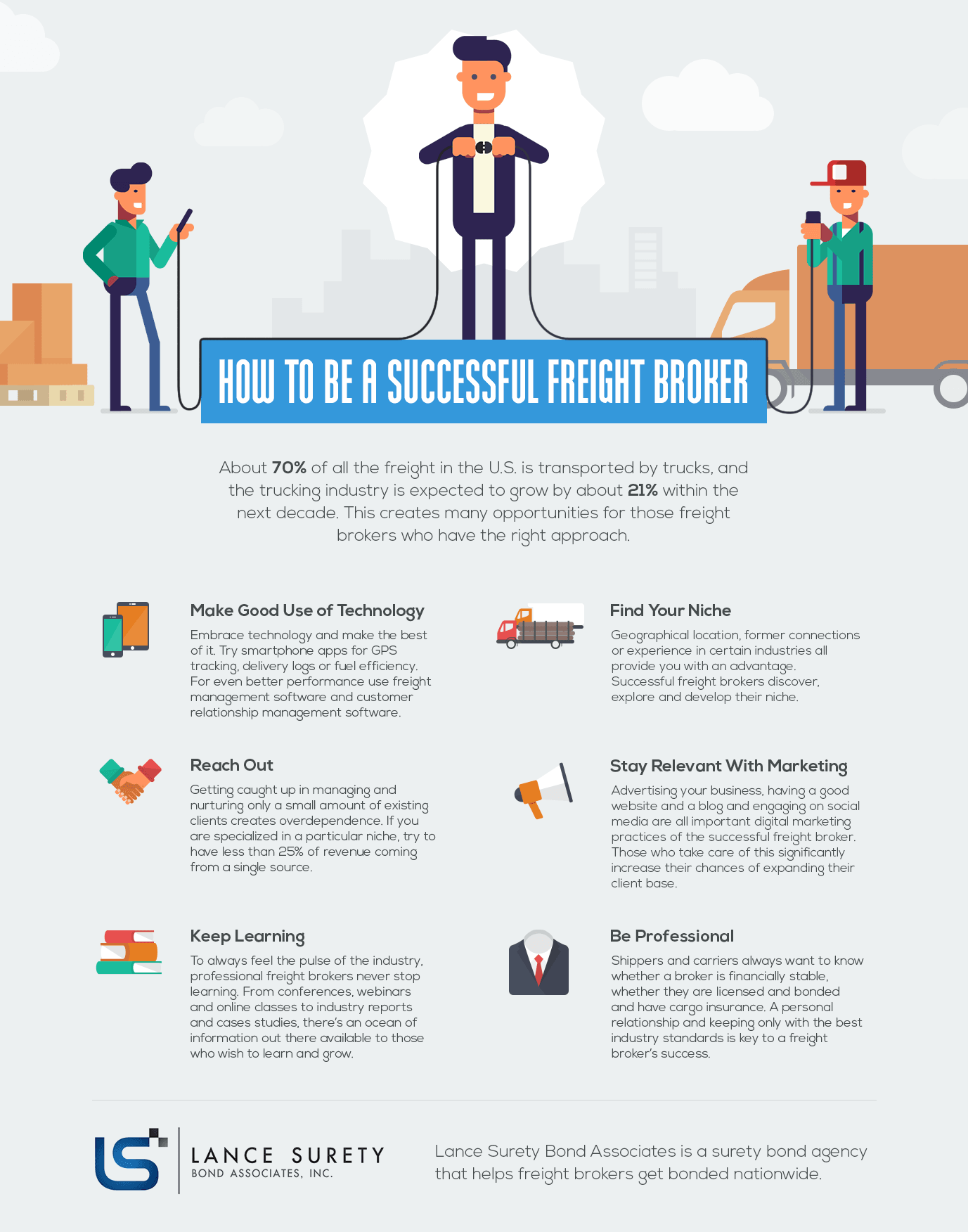 Source: https://www.payscale.com/research/US/Job=Freight_Broker/Salary
15% OFF  Packages above Basic.