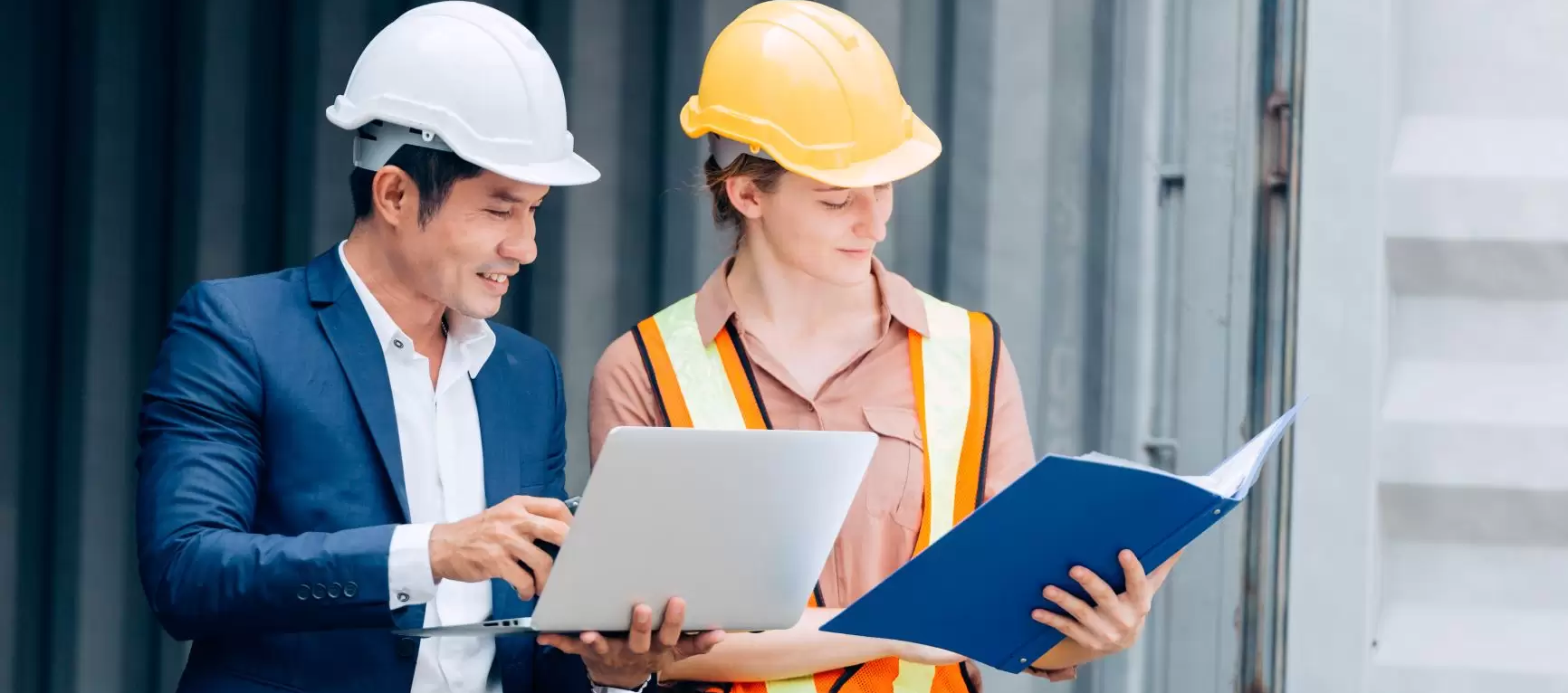 Logistics Safety Manager
A logistics safety manager is a professional who is responsible for overseeing and managing safety programs and initiatives within a logistics or transportation company. The main goal of a logistics safety manager is to prevent accidents, injuries, and other safety incidents in the workplace, and to ensure that all employees are trained and equipped to work safely.
The specific duties of a logistics safety manager may vary depending on the size and type of company, but some common responsibilities may include:
Developing and implementing safety policies, procedures, and protocols
Conducting safety training and orientation for new employees
Conducting regular safety inspections and audits of the workplace
Investigating accidents and near-miss incidents, and implementing corrective actions to prevent future incidents
Monitoring safety performance and trends, and reporting on safety metrics to management
Coordinating with external safety organizations and agencies, such as OSHA
Advising management on safety-related issues and concerns
Overall, the role of a logistics safety manager is to ensure that safety is a top priority within the company, and to help create a safe and healthy work environment for all employees.
ESSENTIAL DUTIES AND RESPONSIBILITIES
This position serves as the subject matter expert in DOT and EHS and is responsible for implementing and executing environmental and safety programs that effectively lead the safety culture at Transportation. This position is responsible for providing sound leadership and management to Transportation's safety, security, environmental and DOT programs to ensure compliance with all applicable federal, state and/or local DOT and Environmental, Health and Safety legislation.
1. Monitor compliance with the Hours of Service (HOS) regulations through audits.
2. Monitor Driver/Vehicle Examination Reports (Inspection Reports).
3. Monitor employees' compliance with corporate safety policies and procedures.
4. Conduct roadside inspections of company equipment passing through DOT weigh stations & checkpoints.
5. Ensure compliance with OSHA regulations. Handle DOT complaints under the Federal Motor Carrier Safety Regulations (FMCSR).
6. Provide assistance with post-accident and post-injury investigations to ensure proper completion of required documentation and reporting to the proper agencies.
7. Review all investigation reports on accidents and injuries.
8. Monitor SAFETY/RISK ONLINE (SRO) reporting for accidents and injuries. Review employees' accident/injury histories and target issues identified as causal factors.
9. Create and implement an annual Safety Action to improve safety.
10. Assist with all aspects of training and provide ongoing training as new initiatives are implemented.
Ensuring compliance with state and federal regulations regarding transportation and workplace safety. Monitoring driver qualification files and the hiring and selection process Reviewing hours of service records for accuracy Assuring DOT drug / alcohol program is compliant with regulations Work with maintenance vendors to assure PM compliance and demand maintenance are compliant Overseeing and implementing the elements of a Crash Management process including coordination of reporting, investigation, documentation and management of incidents Review accident file contents for accuracy and documents needed Gatekeeper for accident preventable decisions Assure proper accountability is delivered for preventable accidents Provide a comprehensive & accurate monthly report containing appropriate metrics Provide monthly scorecards which include tactics and activities from a National perspective Developing materials and conducting training for drivers in the implementation of the Transportation Safety Management System Assure in vehicle driver training is completed with every active driver Assure vehicle inspection hands on training is completed with every active driver Assure load securement training is completed with every active driver Assure all active drivers are trained in proper mirror placement principles Assure all active drivers are trained in close quarter maneuvering principles Mentoring the competency of managers in safety management practices, protocols and procedures Conduct an overall DOT compliance course 2 times per year Teach Smith System ride along principles to Management Create and communicate the accident management protocol for area and local managers Perform accident investigation training to all levels of the Organization Conducting audits and inspections of private fleet and vendor practices to monitor compliance Conduct DOT compliance audits at regulated sites Institute a site self inspection protocol for all sites Conduct maintenance vendor audits to determine maintenance compliance with FMCSR regulations Conduct periodic inspections of 3rd party administration compliance with DQF, CSA & D&A program requirements Monitoring CSA Basic Scores to address trends and drive performance Provide field teams with CSA basic scores & reports Oversee and monitor roadside inspection process reports Maintain roadside inspection documentation Coach field management on roadside inspection issues